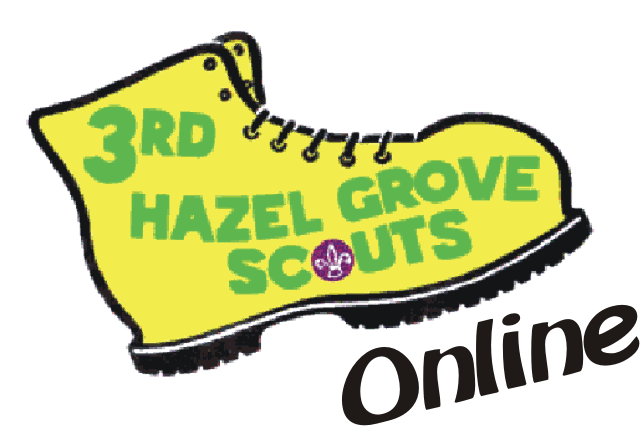 Privacy Statement
Any details submitted to 3rd Hazel Grove Scout Group via this site will only be used for us to contact you, or in the case of your date of birth, establish which section you should join. We will not pass on details to any other parties. Once joined, you will be asked to resubmit all details to your Section Leader.

Our web server may store technical information about your computer including what operating system you are using and which pages you visit. This information will be anonymous, and only used by us to decide which browser to concentrate our support on and which pages are popular.

This site contains links to many other internet sites. This privacy statement only covers the 3rd Hazel Grove Scout Group Web Pages. 3rd Hazel Grove Scout Group are not responsible for the content of external websites.
Disclaimer
Any views that are posted on this website are not necessarily the views of the Scout Association.

All photographs that appear on this website are taken by members or leaders, and are copyright of their owner.