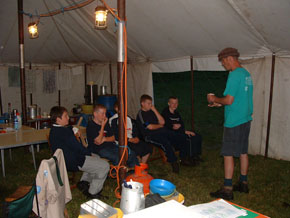 Saturday begins at the hut, last minute checks, then we are on the road, stopping at the services and arriving on site at around 1pm.

Once there, tents, dining shelters and the marquee are put up.

In the evening the Scouts are told about the importance of hygiene on camp.